FILA Signs Endorsement Deal with German Silva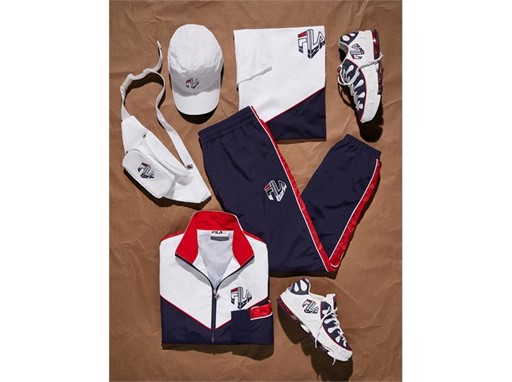 (FILA Global)
- FILA announced today that it has partnered with German Silva as a brand ambassador. After welcoming back Bjorn Borg and Grant Hill this year, Silva is the latest legend to rejoin the FILA family.
FILA has a history of epic and unforgettable moments in sport, supporting individuals marked by their passion and performance. Silva achieved back-to-back victories at the New York City Marathon in 1994 and 1995. In 1994, he famously recovered from a wrong turn and despite being 40 yards behind, he was still victorious. This past weekend, Silva celebrated his upcoming 50th birthday by running the New York City Marathon with his son, who was racing for the first time.
"German is a fantastic ambassador for the sport and for our brand," said Jon Epstein, President at FILA North America. "Our athletes have always had a unique story to tell and German carved out his own path to success. His journey from humble beginnings to a premier athlete to a humanitarian and coach is inspirational, and we welcome him back to the FILA family."
To launch this new partnership, FILA has introduced an apparel and footwear collection in honor of Silva. The apparel offerings for men and women reflect classic styling with a contemporary flair. A selection of tracksuits, tees and hoodies feature the FILA/Silva logo.
FILA has also introduced an update to the Silva Trainer silhouette, a bold design paired with performance materials. This authentic, timeless style is available in two colorways for men and two colorways for women, and features 2A technology in the heel and forefoot.
"I am thankful that my road led me back to FILA," said Silva. "I have always admired the brand's legacy and values and I am excited about this partnership. It has been an honor to see my new FILA collection. It motivated me as I prepared to run the marathon with my son and it is something special for us to share."
Additionally, FILA has collaborated with Footpatrol, London's best known destination sneaker store, to create special-edition Silva Trainer styles. Both Footpatrol stores reside in cities that house famous marathons; the London Marathon and the Paris Marathon. Design details and colorways pay homage to each city.
The German Silva collection will be available on
fila.com
.
# # #
About FILA
Over the last half century, FILA has been there for iconic moments, accompanying extraordinary individuals in pursuit of sport – those who courageously challenge limits and defy expectations through a seamless combination of power and grace.  From its humble textile beginnings in Biella, Italy in 1911 to its historic introduction of color on the tennis court in 1973, the brand has always taken pride in creating designs as bold and breathtaking as its wearers. With a philosophy of innovation and a commitment to performance and sophistication, FILA continues to make a statement with styles that are novel in aesthetic and effective in function. Visit
www.FILA.com
to see the full collection of apparel and footwear.