FILA Korea x FILA USA: "We Kicks Town" Pop-up Exhibition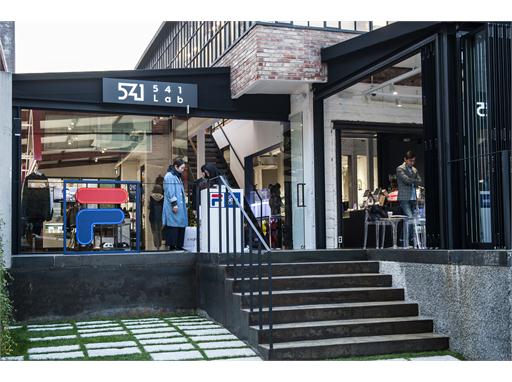 (FILA Korea) –​

From 4-8 November, the 541 LAB in Seoul's iconic mecca of Garosugil was home to a special FILA pop-up exhibition. The FILA Korea x FILA USA "We Kicks Town" collaborative collection was the exhibition's primary attraction, with other partnership products also on display. The joint venture was part of a global marketing effort to reach the younger consumer market by demonstrating FILA's success in juxtaposing modern, trendy features into the brand's iconic heritage products.

Preparation for this exhibition began in early 2014, when FILA USA initiated collaborations with selective street brands and small shops in 10 iconic cities across America. As part of this collaboration, chosen brands (including Urban Outfitters​, Pink Dolphin​ Clothing, Mr. Flawless​, and PACKER​) completed a redesign of some of FILA's most popular shoes, resulting in the birth of the special-edition Vintage Cage, Cage Cream, Diamond District NYC, and the OG shoes. Visitors to the 541 LAB exhibition were given the opportunity to leisurely peruse these innovative collections.

Throughout the week-long exhibit, 541 LAB welcomed a variety of artists, fashionistas, and millennials. As part of the exhibit, participants had the opportunity to participate in an interactive social networking event from FILA Korea, as well as in a lottery for limited edition shoes from FILA USA. The event drew a very favorable response from visitors, who particularly commented on the special pictorial magazine created especially for the exhibition.