FILA to Sponsor the Federation of Dutch Ice Skating (KNSB) at 2018 Winter Games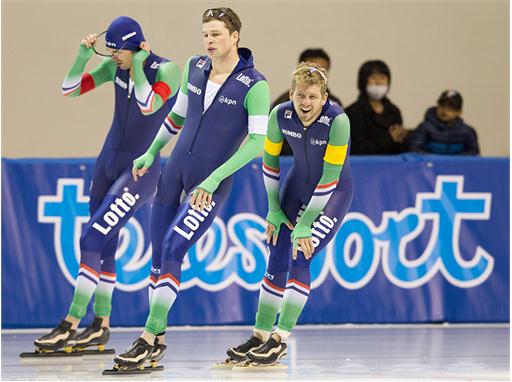 (FILA Global) -- 
Tennis, mountaineering, and now, speed skating.
FILA is proud to have served as the official apparel sponsor of the Federation of Dutch Ice Skating (KNSB) since 2014, and is excited to announce their participation in clothing the champion athletes in the 2018 Winter Olympic Games. The brand will work in close collaboration with Dutch company, Sportconfex to design cutting edge gear specific to the event. The two companies announced their partnership earlier this year.
The FILA brand has long been recognized for their influence and expertise in the tennis world, so it may surprise people to learn that the company has quite a long history in the world of winter sports. In fact, FILA once served as the technical supplier of the Italian Winter Sport Federation (F.I.S.I), providing gear for legendary skiiers such as Ingemar Stenmark and Alberto Tomba. A few years later, the brand famously accompanied mountain climber, Reinhold Messner on his legendary 1978 ascent of Mt. Everest without the use of additional oxygen.
In just a year of sponsorship, the talented KNSB skaters have already earned themselves a spot on the list of FILA's greatest athletes. FILA is especially proud to follow the career of Olympic champion, Sven Kramer, whose fighting spirit, determination, and style embodies the essence of the Italian brand. The FILA team is excited by the new challenges they face with this venture, and looks forward to a successful partnership with Sportconfex.