FILA and World Archery: A Winning Relationship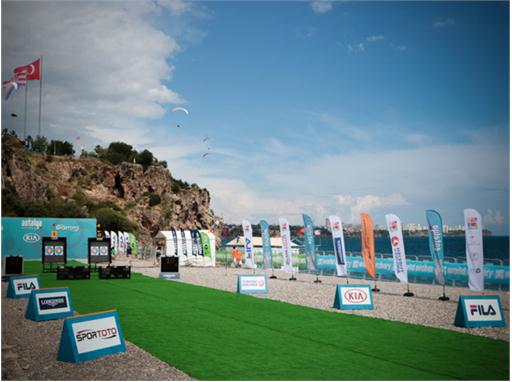 (FILA Global) --
The partnership agreement between FILA and the World Archery Federation is growing year by year, exceeding all expectations with regards to visibility and results. The partnership, which began in 2013, identifies FILA as the official supplier of the World Archery Federation, allowing the brand to provide uniforms for judges and staff for all events through 2016.
The history of the World Archery Federation dates back to 1931, when seven countries (Czech Republic, France, Hungary, Italy, Poland, Sweden, and the United States) joined together in Poland to promote the discipline of archery around the world. Today, this Lausanne-based institution represents eight million archers and an additional 150 federations and associations located on all seven continents.
In recent years, the World Archery Federation has invested intensively in the planning and organization of many different events dedicated to the ancient sport. FILA has played a large part in the planning of Federation activities and even serves as a sponsor in the hospitality villages. The brand has worked closely with partners such as Kia, Turkish Airlines, Longine, and Sports Toto to promote the Federation and each of its events. Previous sponsorship events have included archery lessons in collaboration with Olympic Champion, Juan Carlos Holgado, who also currently serves as the director of World Archery events.
In preparation for the 2015 World Championships, set to take place in Copenhagen this 26 July, FILA is excited to be planning a number of entertainment initiatives that they hope will allow for further brand visibility and recognition. Fans will be able to partake in a number of animation games, lotteries, and much more.
Following the 2015 World Championships, FILA is excited to have the opportunity to present itself alongside archery greats at the 2016 Olympic Games in Rio de Janeiro, Brazil.