FILA Heritage Has a Disco Experience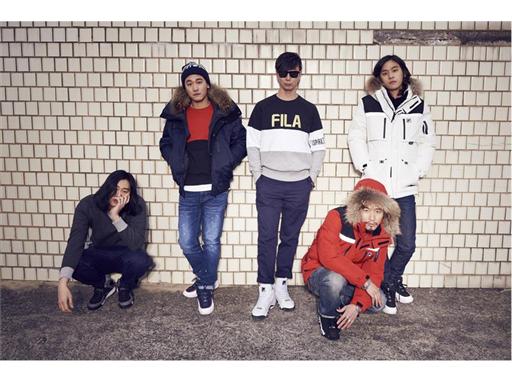 (FILA Korea) –
A new pictorial series from FILA Korea showcases Korean disco group, Disco Experience in some of the brand's key Heritage styles.
Completed at the tail end of 2015, the photo shoot ended the year on a high note for the Italian brand. The Disco Experience year-end party is known to be one of Seoul's most exciting events of the season, and FILA Korea was thrilled to capture the band's energy and vibe in their photo series.
As part of the retro-concept shoot, band membera DJ Jinhwan, DJ Wow, DJ Dguru, DJ Conan, and DJ Fann sported jackets, tops, shoes, and gloves from FILA's Fall/Winter 2015 Heritage series.
You can check out Disco Experience's pictorial on FILA Korea's official Facebook​ and Instagram​ pages.