FILA Korea Launches Rash Guard Collection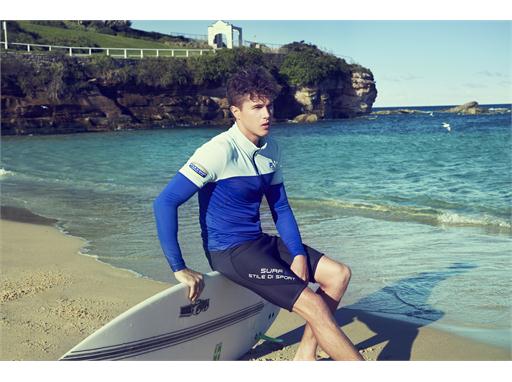 (FILA Korea) –
This season's new trend of rash guard swimwear has made quite an influence on the Korean market. With built-in functionalities such as UV-protection and body temperature regulation, rash guards were originally used for water sport athletes such as surfers, water skiiers and wake boarders. These suits are now said to be the new era of beach wear in Korea. 
In tandem with this emerging trend, FILA Korea has launched its own collection of rash guard swimwear. The eleven pieces in this collection feature various designs and stunning vivid color schemes, influenced by the sensuality and liveliness of Italian beaches. Its polyspan material stretches to perfectly fit the user's body, and allows for ease of movement through the water. The combination of design choices results in a gorgeous, yet functional watersport look.
According to FILA, the rash guard trend has been a big focus for the company this year due to the practicality of the suit. The functionalities of the material and the suit's unique designs are not only practical for beach sports, but also for various leisurely activities.
FILA's rash guard swimwear collection includes a total of 6 styles for men, and 5 styles for women. The products are available for retail in Korea.