FILA INTIMO & Stephanie Lee Present FILA INTIMO Innerwear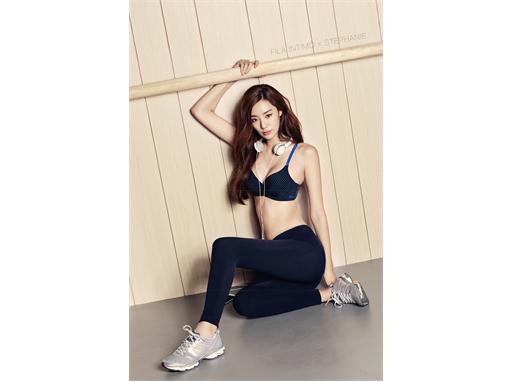 (FILA Korea) –
The new season of FILA INTIMO innerwear was introduced 19 August in an exclusive photo series featuring Korean top model, Stephanie Lee. The image series aimed to highlight the athletic and sensual design elements incorporated into each piece of clothing – a juxtaposition that was made in order to fall in tandem with the industry-hot "athleisure" trend. Lee successfully achieves this objective, using varying expressions and movements to bring a subtle sensuality to the athletic apparel for an overall look that promotes both fashion and comfort. 
This season, FILA INTIMO took inspiration from Roman mythology, using simple and clean design choices to incorporate both masculine and feminine features into the products. The varied use of blue, navy, white, and black patterns was an added design choice that sought to subtly transform modest silhouettes into more fashionable pieces through juxtaposition of patterns.
"This season we tried to match inner-wear with urban outfit, or to introduce a daily sporty-look that promotes both fasionable design and functionality," said a FILA INTIMO source. "Stephanie Lee [with her own charm] perfectly captured the direction which brand wishes to present," the authority continued, with great satisfaction.