"Master of Study" Campaign Kicks off FILA Korea's SS16 Season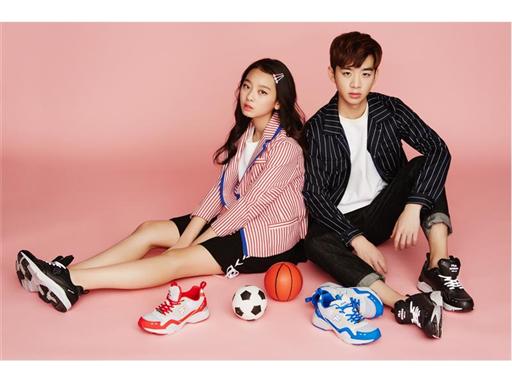 (FILA Korea) – New gear for a new semester.
FILA Korea is kicking off the Spring/Summer 2016 season with a new campaign entitled "Master of Study." The creative campaign launched last week with the release of a multi-page pictorial that highlights the brand's new collection of backpacks and Bermuda shoes. An online video was released alongside the pictorial, drawing consumers to the campaign's dedicated website.
The phrase "model student" takes on a new meaning in the pages of the brand's new pictorial thanks to teenage television celebrities Shin Dong-woo and Lee Soo-min. The duo sported simple uniforms that complemented FILA's chic new backpacks and bold new shoes, keeping in line with the "university" setting.  Dong-woo and Soo-min also take front-and-center on the campaign's dedicated​ website, which features an introductory movie​ and other image assets. The pair was chosen by FILA Korea due to their appeal to the brand's younger consumer audience. 
Bermuda 2.0 is a continuation of last year's best selling Bermuda summer shoe​. The shoes are available in 6 colors, including black, white, blue, red, and other color combinations for a price of 109,000KRW. Backpacks​ are available in black, white, green, yellow, and red colorways and are priced between 99,000 - 159,000KRW. Both collections will retail in Korea.
You can check out the campaign's pictorial on FILA Korea's official website​, as well as the brand's Facebook and Instagram pages.