FILA Brazil Sponsors São Silvestre Race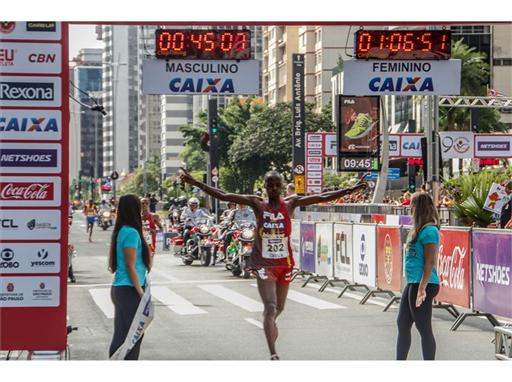 (FILA Brazil) -- The FILA Brazil team was front and center at the annual São Silvestre race this past December 2014 as part of their continued role as a sponsor of the Kenyan running team.
An annual race that draws over 30,000 runners from around the world, the São Silvestre race is one of the most important running competitions in Brazil. And the FILA team did not shy away from the opportunity to showcase its name. As part of their sponsorship, the FILA Brazil team ran a stand where race participants could receive their official t-shirts, running chips, and other race kit items. Merchandise was also available for participants and fans to try on and purchase.
In addition to their sponsorship initiatives, FILA Brazil also seized the opportunity to introduce their new campaign, FILA Kenya Ribbons: The product that will make the Kenyan blood run in your veins. During the course of the race, the campaign's video spots could be seen on the big screens across São Paulo, impacting runners and spectators alike. The team topped off their efforts with an e-commerce push during the holiday period that included video ads that linked to Netshoes.com -- one of FILA Brazil's biggest e-commerce clients. Links to the TV and YouTube spots can be found below.